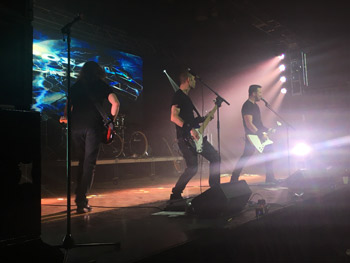 10/28/2017
DH loves Regina!!! It had been waaaaaay too long, Regina!!! The band played at the Turvey Centre, a great venue in a great city. Once again, DH had Josiah Gibson filling in .......
---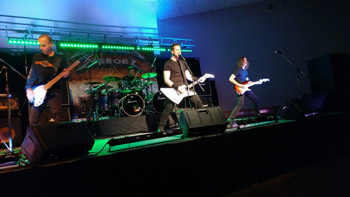 10/27/2017
Disposable Heroes played to a packed house at the Camrose Resort Casino on Friday, October 25th. This one was extra special as it marked the debut of Josiah Gibson on drums. J .......
---

4/30/2017
DH rolled into GP for the first time in five years and as always the crown didn't disappoint. This was the first show of 2017 and featured five new songs from Hardwired...To S .......
---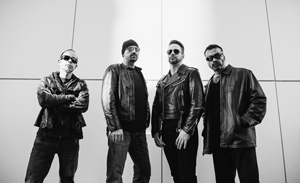 4/26/2017
The guys can't wait to kick 2017 off with the show at Better Than Fred's in Grande Prairie, Ab. This promises to be a special show, DH hasn't played Grande Prairie sinc .......
---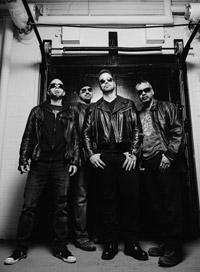 4/5/2017
WE'RE BAAAAACK!!! It's been too long, friends! DH is starting the year off with a show in Grande Prairie, Ab on Saturday, April 29th, at Better Than Fred's. Tickets are $20 an .......
---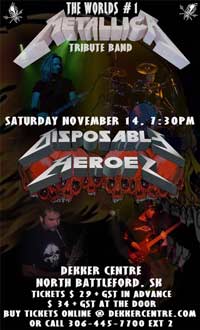 ---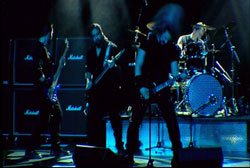 3/9/2015
We're back metal fans! Disposable Heroes along with the original line-up is playing in Calgary at the Century Casino on April 4th, 2015. We're bringing out all the classics an .......
---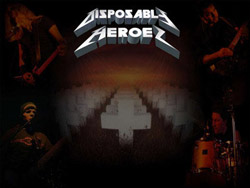 1/14/2015
Howdy friends!!! It's been WAY too quiet around here wouldn't you say? We've got some big news to announce very soon as well as some new shows! Yes, you read that right, DH wi .......
---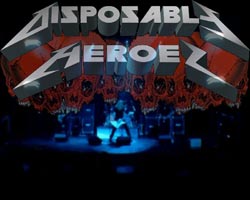 8/22/2014
It's ALIVE!!! Disposable Heroes will be playing their first show back from the dead on Saturday October 18th in Red Deer, Alberta at Wild Bills in the .......
---

10/7/2013
As of today, October 7th, 2013 Disposable Heroes will no longer be active as a band. It has been an amazing decade playing to the best fans in the world and we have l .......
---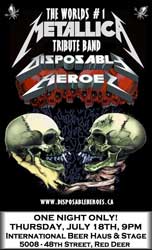 7/15/2013
Hello Fiends!!! Disposable Heroes is set to kick things back into gear with their first show with the new line up!!! July 18th 9:00pm, Red Deer, Alberta, International Bee .......
---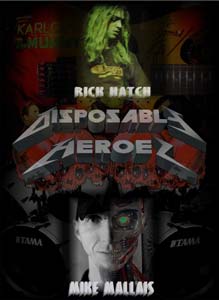 6/27/2013
Disposable Heroes are very happy to announce that Rick Hatch (Guitar) and Mike The Machine Mallais (Drums) have joined the DH fold!!!
We are beyond excited to have thes .......
---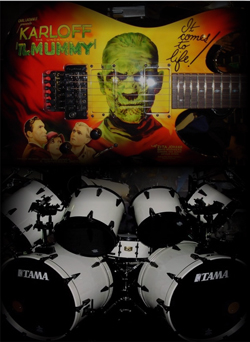 6/25/2013
BIG NEWS COMING IN 3...2...1... .......
---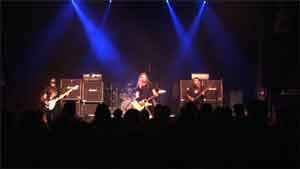 1/15/2013
Howdy friends, it's been way too quiet around here. Make no mistake about it, there will be a few changes to announce in the next bit so stay tuned for that. Until then, ma .......
---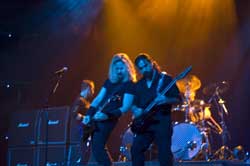 10/16/2012
Two shows are on tap for this week in Calgary AB and Saskatoon SK.
Wednesday October 17, Calgary AB,

---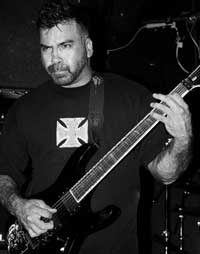 9/27/2012
We're sad to report that original DH guitar slinger, Nelson Barriga, will be leaving the band after the upcoming shows. Nelvis helped form DH over a decade ago with Kerry Pasu .......
---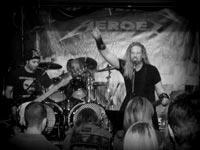 9/24/2012
DH had a BLAST at the show in Calgary! Once again, DH performed the entire Ride the Lightning album. If that wasn't enough, they threw out a couple of Megadeth classics, To .......
---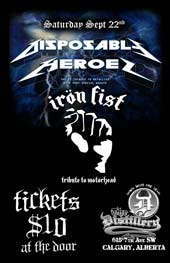 9/17/2012
Saturday September 22, Calgary Ab, The Distillery, RIDE THE LIGHTNING PERFORMED IN ITS ENTIRETY!!! DISPOSABLE HEROES will be playing their first show i .......
---

8/14/2012
Disposable Heroes are very disappointed to announce that the show scheduled for this Thursday August 16th at Oil City Roadhouse in Edmonton Ab has been CANCELLED. We won't .......
---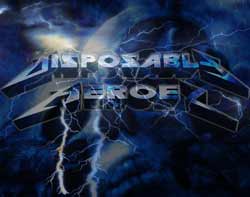 7/12/2012
Hello Friends!!! It's about time for a few shows, don't ya think?!?!?! We have three shows to announce:

July 27/12 Saskatoon, Saskatchewan, The Fez on Broadway
Aug .......
---

3/27/2012
Hello DH heads, it's been WAY too long! The guys are all alive and well but it's too quiet! Look for a bunch of new shows to be announced very soon. As soon as we have them co .......
---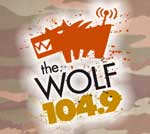 10/7/2011
Hello friends! The guys are set to blow into town for a special show at the Distrikt Nightclub in Regina Saskatchewan Thursday Oct 27th. The guys will be playing to a VIP c .......
---

5/18/2011
The show that was scheduled for June 4th in Calgary has been postponed. A new date is being worked on so stay tuned. .......
---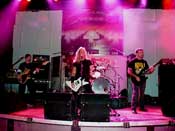 5/11/2011
DH hasn't played the Calgary area for a while so why not go back there with two shows! The guys will be playing this Saturday May 14th just outside Calgary at Strathmore Ab .......
---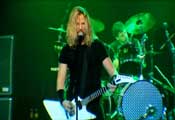 2/4/2011
Disposable Heroes will be playing LIVE in Red Deer Alberta Saturday February 12 at Wild Bill's, located in the North Hill Inn. This is the first show DH has played in Red D .......
---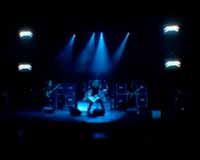 9/3/2010
It's been too quiet the last while so what better way to kick things off again than with the release of a new video. The Metallica classic Disposable Heroes performed l .......
---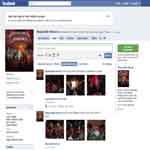 8/4/2010
Hello kiddies, long time no see. Disposable Heroes is pleased to announce that they have finally sucummed to the pressure and spread to the world of Facebook. Apparently th .......
---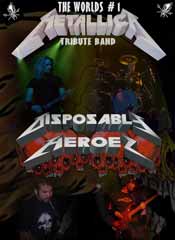 3/3/2010
Well the guys are set to return to Saskatoon Saskatchewan for shows on Friday March 19 and Saturday March 20 at The Roxy on Broadway. It's been a couple of years since DH l .......
---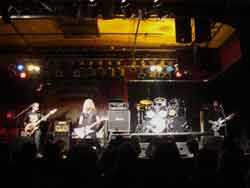 1/26/2010
Hello friends! Well the DH boys loved the crowd in Grande Prairie Alberta from their show with Paul DiAnno last year so much that they're returning for not one but tw .......
---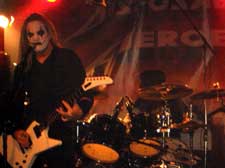 11/1/2009
It's not often Disposable Heroes play a show on Halloween so this was definitely a night to remember. The guys returned to their home away from home in Canmore Ab and playe .......
---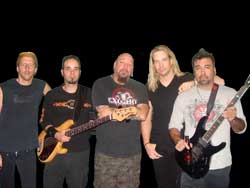 9/20/2009
The DH boys had a blast playing the shows with Paul and look forward to playing with him again in the not too distant future. Disposable Heroes had a great time playing the .......
---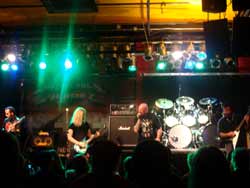 9/16/2009
It'd been a while since Disposable Heroes had played in Edmonton Alberta so the guys decided to not only play there themselves but to bring their new friend Paul Di'A .......
---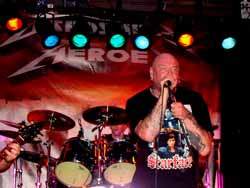 9/12/2009
Disposable Heroes started their tour with Paul Di'Anno in Red Deer Alberta with a show to remember. The guys were chomping at the bit to tear into the tunes with .......
---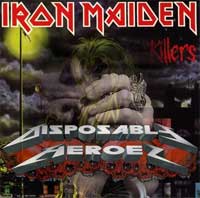 9/3/2009
Hello boys and girls! Well the start of DH's tour with the legendary Paul DiAnno is almost here! The first show is set for Friday September 11 in Red Deer Alberta so if you .......
---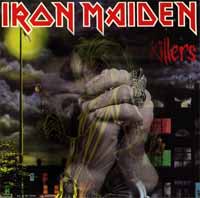 6/30/2009
Hello friends! Disposable Heroes are very pleased to announce that they will be playing as the band for the legendary Paul Dianno, formerly of Iron Maiden, for a str .......
---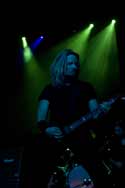 6/11/2009
Hey peoples, once again, long time no speak. The DH boys are finally gearing up and getting busy for 09. The guys will be playing a pair of shows in early July in the big c .......
---


4/28/2009
Hello friends, long time no speak! The guys have all been busy doing their thing the last bit but its time to get busy again. For starters, just for the hell of it, the DH .......
---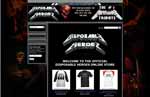 2/18/2009
Hello friends! Finally! The DH boys have their own merchandise available online! Get your very own Disposable Heroes t-shirts, hoodies, stickers and more by visiting .......
---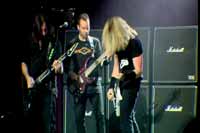 1/16/2009
Hello boys and girls, belated Merry Christmas and Happy New Year! The guys have released a new video of the classic Metallica instrumental Orion. Che .......
---